I was last here a year ago and have returned on another cold day to find access to the main building! It was sealed last year!
Built in 1851 as a cotton mill but has had many other tenants since the loom boom died down; It has held prisoners of war, precise engineering and bleaching - until 1961! Since then it has been left due to a Grade 2 listing.
A bit dodgy in places to say the least!
Below!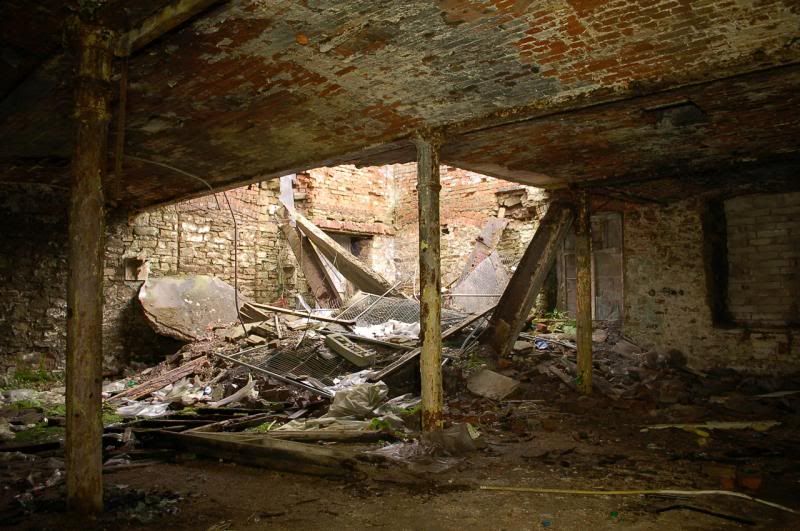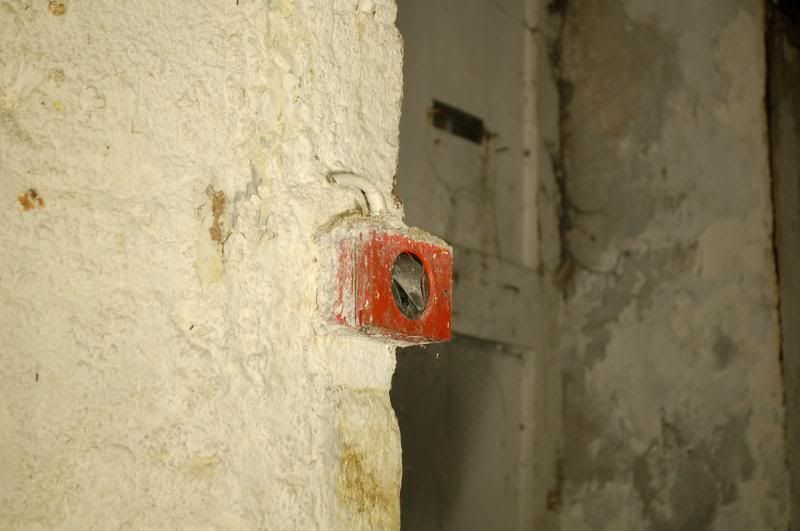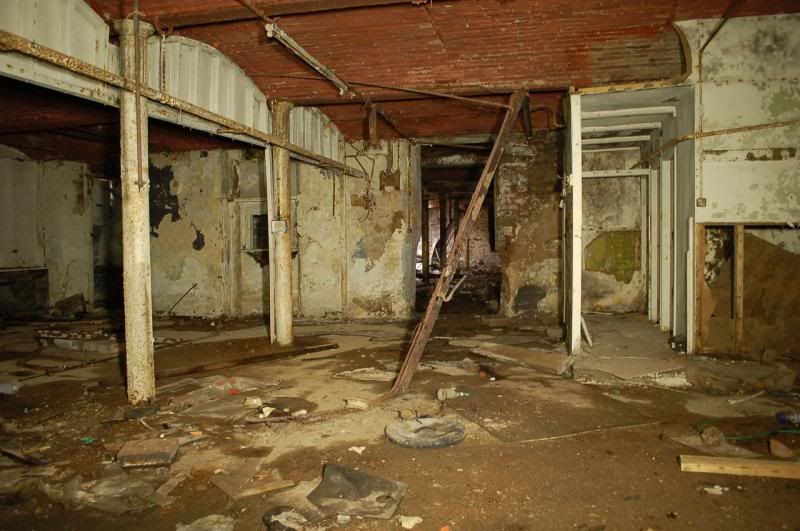 It eats chavs!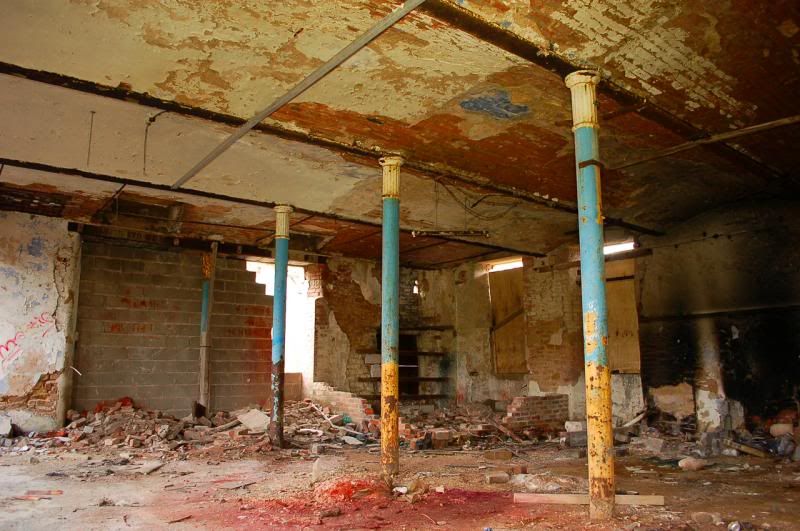 Kiln?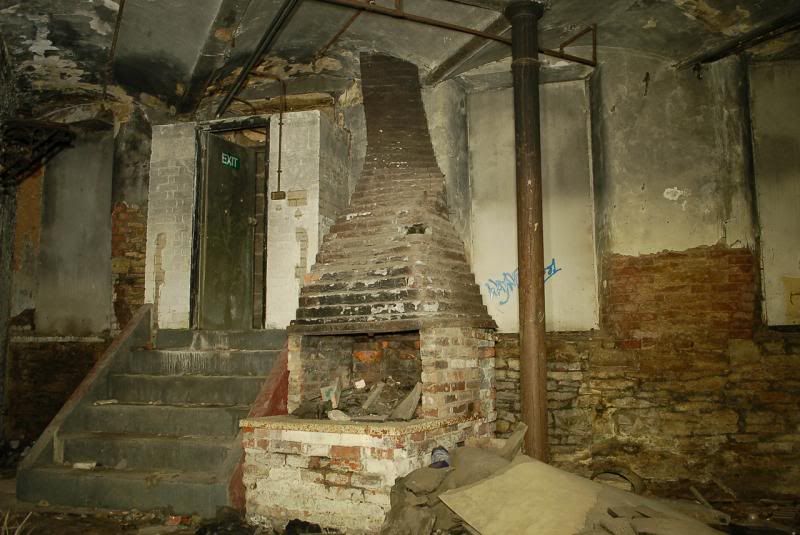 Engine room extension. Added to the main building in 1908.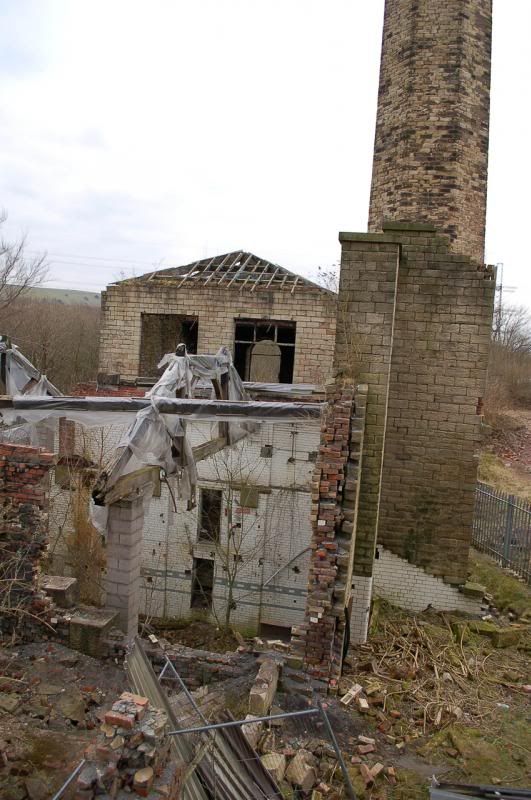 Upper floor.
Twin entrances to a shaft.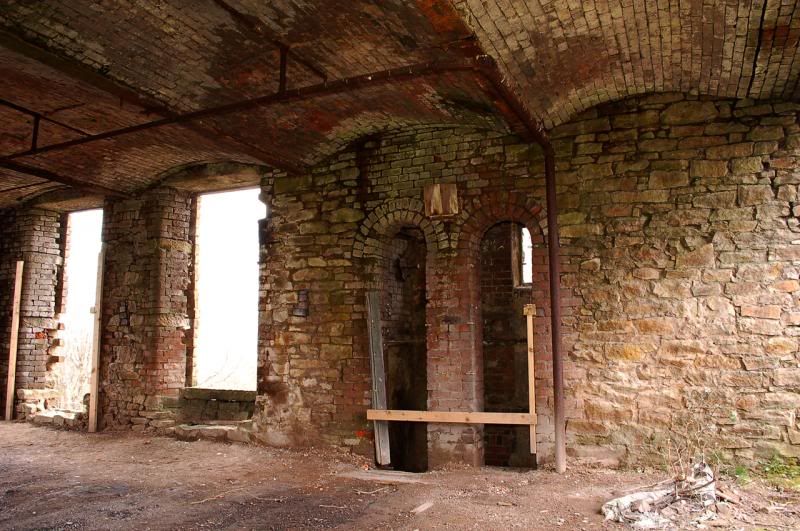 Missing top floor and clock tower.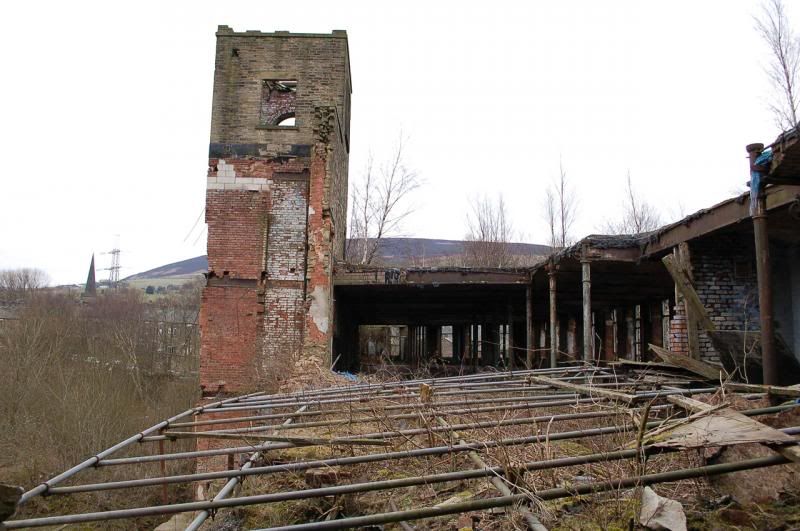 Long shot