Samuel Oldknow operated Marple Colliery to supply his limekilns which were completed in 1797. Three shafts were sunk adjacent to the Peak Forest Canal, two near the Brick Bridge and a third about 200 yards along the canal towards Disley. This latter pit was served by a short arm off the main canal. J & M Tymm leased the limeworks in 1851 and in 1860 sank a new shaft near the canal a little further towards the limekilns. The colliery was finally abandoned as exhausted in 1896.
To drain the workings a sough was driven from above the banks of the River Goyt near to Bottoms Bridge and this continues to operate to the present day. I understood that there had been a collapse close to the entrance and that the tunnel was flooded. This proved to be the case but the collapse is so close to the entrance that a couple of hours digging would probably allow the water to drain and open up about 500 yards of tunnel. Interestingly there is no ochre showing in the sough.
A definite candidate for a working party and whilst the water is draining off there are other interesting places to explore underground nearby.
Sough entrance.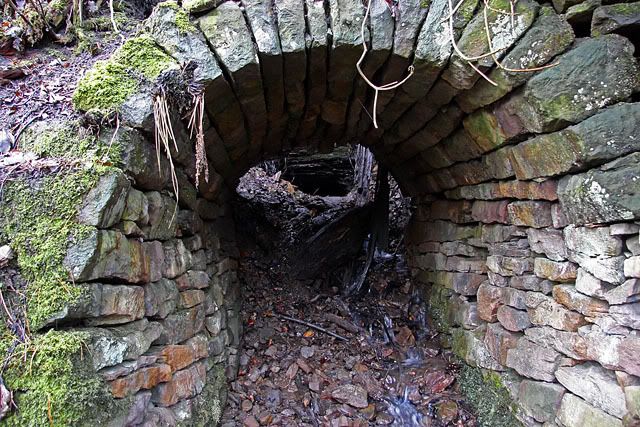 The collapse is not far behind the entrance arch.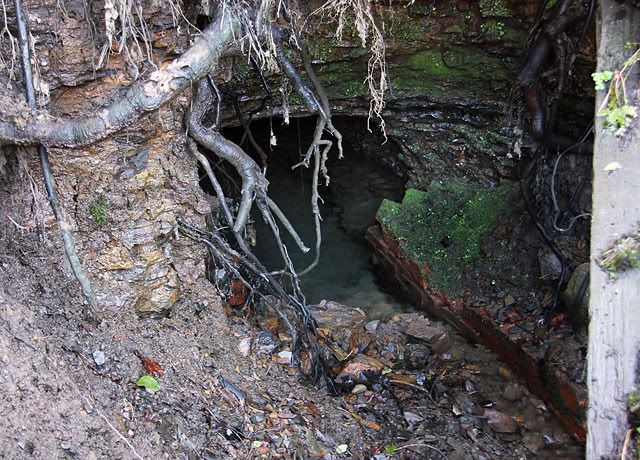 Looking in through the top of the collapse.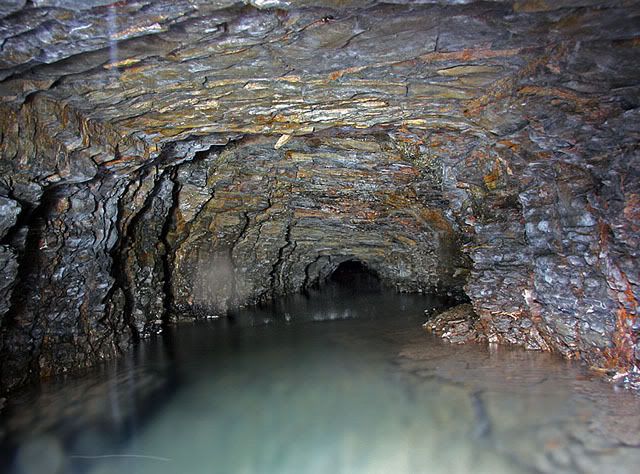 A tantalising glimpse of what might be in reach.