Popped out for a wander with a mate of mine yesterday and visited this old textile mill that hasn't been reported for ages. I really wanted to see the boiler plant and I wasn't disappointed. The mill has been completely stripped and whilst the big spaces are quite impressive, it would have been much more interesting if the machinery had still been there.
Wide open spaces with columns.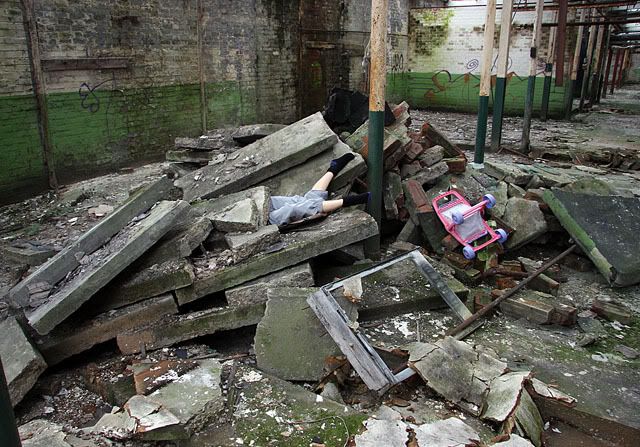 Quite early on we found this 'body'!
Well, would you?
Much flakiness.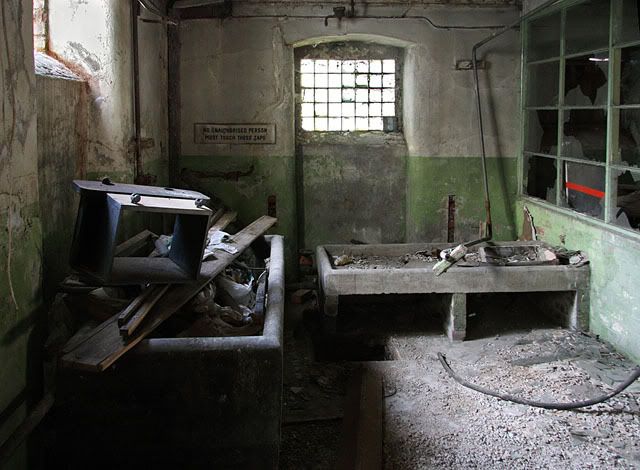 Some of the best remaining original bits.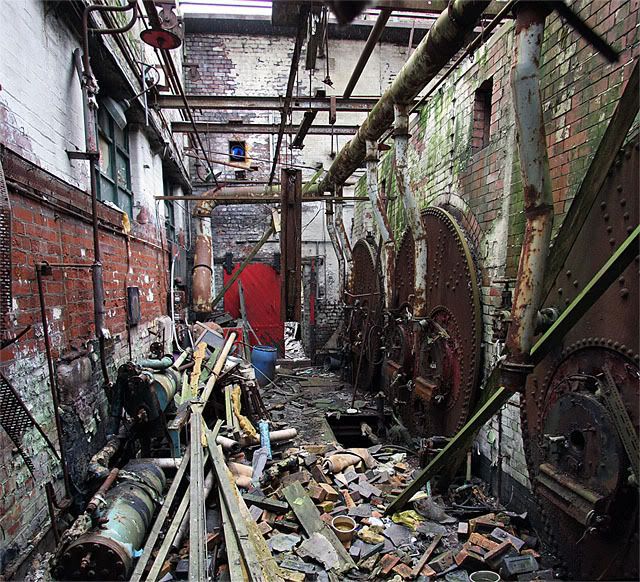 The boiler fronts. Oil fired, at least in later days.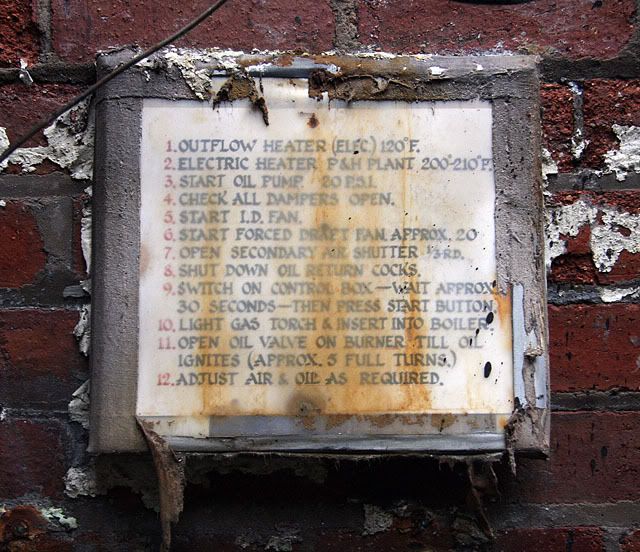 Instructions for firing up the boilers.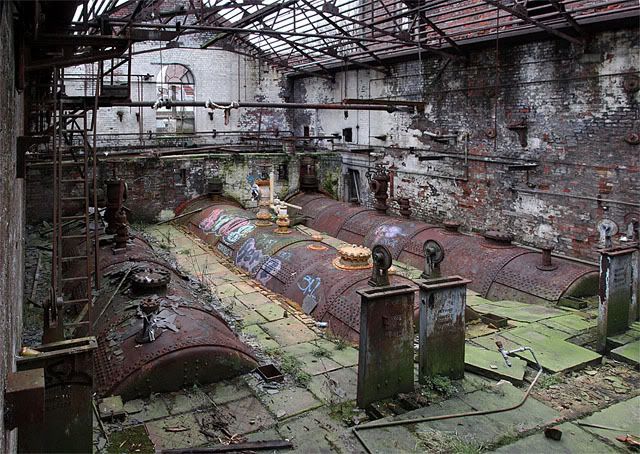 The boiler tops. The lagging has all been removed, probably a good thing as it was most likely asbestos.
This is a Green's Patent Economiser which was designed to heat the boiler feed water using waste gases from the boilers. The chains operated scrapers to keep the flues of the heat exchanger clear. Sadly the maker's plates have been removed.
Finally the enginehouse, empty but magnificent all the same. So far I have been unable to find any details of what the engine was that occupied this space.